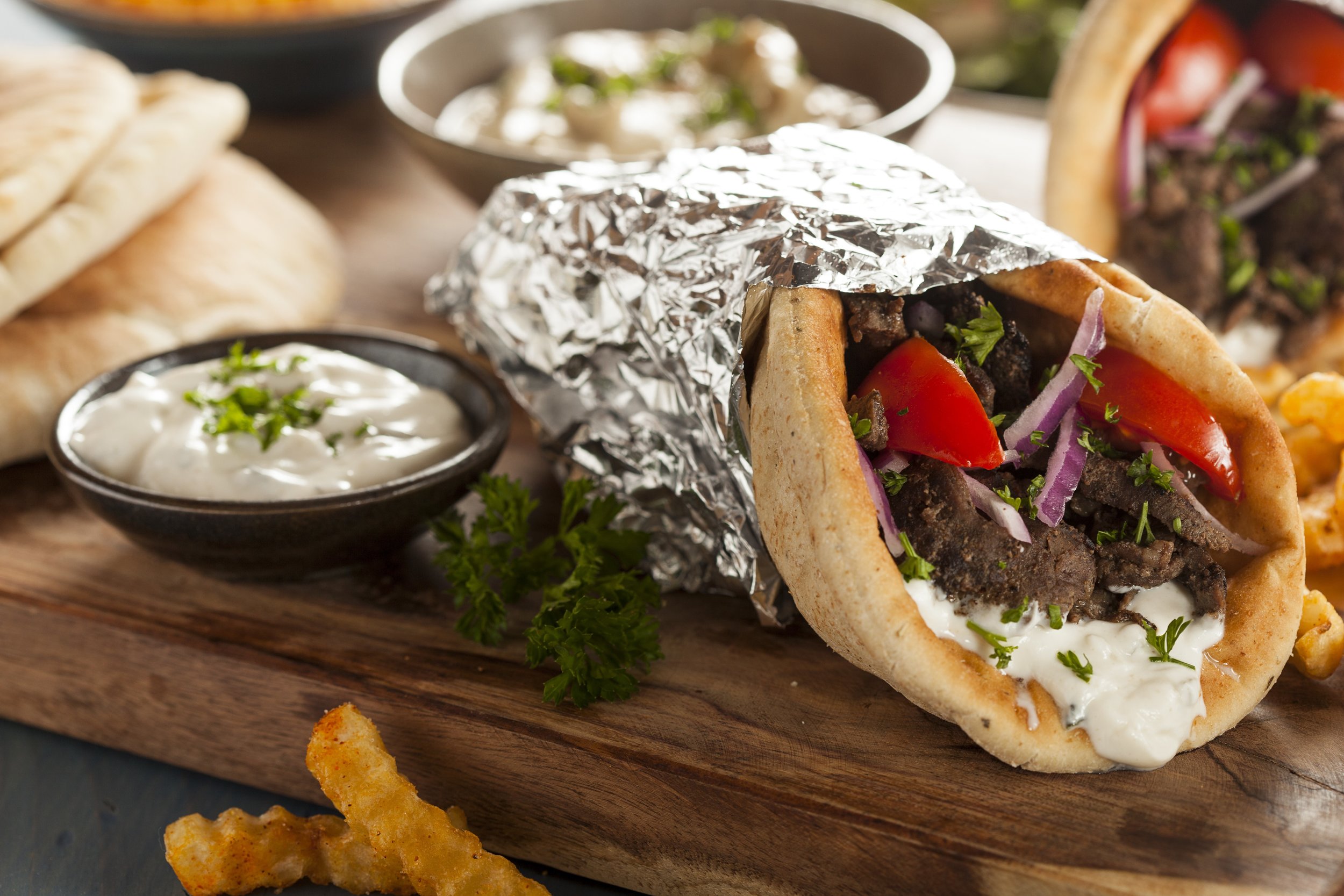 140 E Golf Rd Schaumburg IL 60173
(847)-393-4976
(NE Corner of Golf & Roselle Rd.
Village Salad - Our traditional Greek Village Salad, made with fresh cut vegetables, kalamata olives, and creamy feta cheese, drizzled with our house made Lemon Vinaigrette and served with warm seasoned Chicken Souvlaki.
Kale Quinoa Caesar - A Creamy Garlic dressing and parmesan cheese create our version of caesar. Complete with crunchy pita chips and house made falafel for a vegetarian delight.,
Mediterranean Salad - Flavor abounds with our combination of fresh tomato cucumber salad, tabouleh cous-cous, kalamata olives, tossed together with a lemon vinaigrette dressing and topped with hand crumbled feta cheese and pita chips.
Non-Traditional Cobb Salad - Start with our mixed greens and add in the kitchen sink and you have our Cobb salad with chicken souvlaki. Includes, chick peas, toasted almonds, dried cranberries, tomatoes, red onion, roasted veggies and feta cheese.
Global Gyros is more than just a Gyros shop. We serve, plates, salads and sandwiches using fire seared rotisserie meats representing flavors from around the world. 
Our inspired global street food is crafted daily by Chef Barry Brooks.  His unique flair combines influences from Greece, Turkey, the Middle East and Mexico.  We serve Halal proteins, fresh made falafel along with Vegetarian and Vegan options.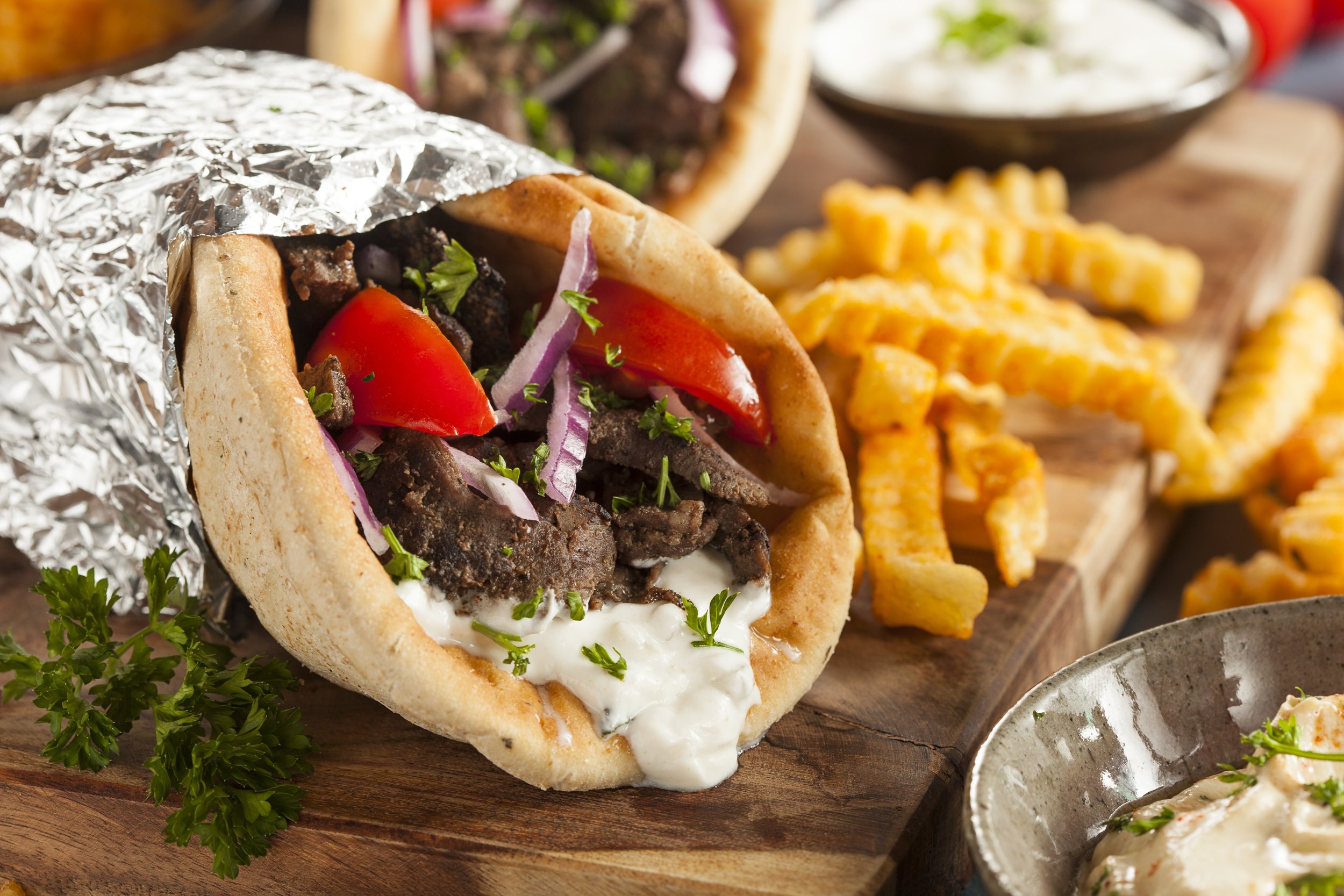 Our restaurant
140 E Golf Road
Schaumburg IL. 60173
(847) 393-4976
CATERING
*(847) 215-2188
cateratglobal@gmail.com
Contact Us
Tell us about your experience. We will get back to you shortly. Or email us directly at cateratglobal@gmail.com
(847) 393-4976